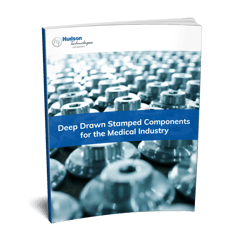 Stamping for life sciences requires precision engineering. Material selection is also an important factor to take into consideration when embarking on a project for medical devices. Read our Deep Drawn Stamped Components for the Medical Industry eBook for more information on:
Material selection and prototyping
Relevant applications
Certification and green manufacturing
To download this offer, please fill out the form.