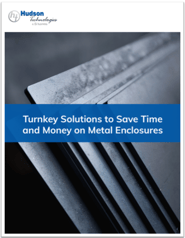 When sourcing metal enclosures, it's important to seek out opportunities for both time and cost savings. It is also vital that quality is not sacrificed when looking for these savings. To assist in this process we put together this guide, which shows how working with an experienced, knowledgeable turnkey manufacturer will ensure optimal quality at fair prices.
Download the guide for an overview of our work with:
Enclosure materials
Custom Finishing Services
And more
Fill out the form to access your own copy of the guide.